I type login and password correctly, but I still cannot log in.
As our site supports sessions for registered memebers you need to have cookies on. Please, ensure that your browser supports cookies and/or allowed to receive cookies from our site. This is how allow cookies in Internet Explorer.
Internet Explorer
Go to Tools - Internet Options menu and open Privacy tab. Your browser will not understand sessions unless slider is set to Medium High or less strict position. The sessions will not be working if slider is set to Block All Cookies or High position.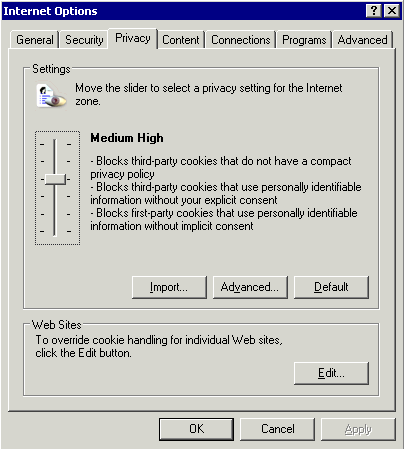 To allow cookies only for our site click on Edit button, type our site address www.japan-partner.com and set Allow.