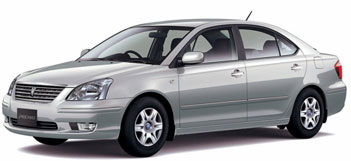 Japan Partner is one of the leading used/damaged cars exporters that exports not only RHD cars (Right Hand Drive cars) but also a great number of LHD cars (Left Hand Drive Cars). We pride ourselves for the excellence of the service and customer satisfaction. We are one of the very few companies who can assist you in FIVE languages: English, Russian, German, Japanese and Polish.
We have over 7 years experience in operating in a Japanese market and would be happy to assist you with you needs in the following areas:
Used Cars
You can buy cheap used/damaged/new cars directly from our stock list located under "Used Cars" menu. If you decide to buy a car from our web-site you can either pick it up from one of our yards or we can arrange a shipment of your purchased car either on a board of a special ship or in a container. Please refer to "How to Order" page under "Used Cars" menu for additional details on how to order a car from our web-site
We can also assist you with finding spare parts if you need them for the damaged cars you decide to buy from us. Once these parts are purchased - we can put them into your car so you don't have to pay shipping for these parts and will receive them together with the car! Japan Partner is one of the few companies, which offer this kind of service. If you would like to know more about our spare parts service please send your questions to our sales manager at info@japan-partner.com
We can assist you with your auction needs for both used and damaged vehicles. With our extensive experience with buying from the auction - we will assure that you can get the best deal for your money.
Thank you and we hope you will find what you are looking for in our stock list
Our latest stock items!
Найти больше машин в списке...